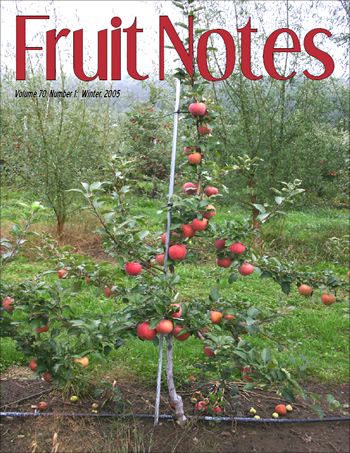 To read Volume 64 and above, you must have Adobe® Acrobat® Reader™ installed on your computer. Click here to download it for free.
Click here for the Fruit Notes archive.
This collection includes all issues from 1935 to 2004. All is searchable and available in different formats.
To advertise in Fruit Notes, please do so through the NJ Horticultural Society. Fruit Notes and New Jersey Horticultural News are published concurently and advertising occurs in both publications.
| | |
| --- | --- |
| 1997 -- Volume 62 | 2005 -- Volume 70 |
| | |
| | |
| | |
| | |
| 1998 -- Volume 63 | 2006 -- Volume 71 |
| | Winter Issue, Number 1 |
| | Spring Issue, Number 2 |
| | Summer Issue, Number 3 |
| | Fall Issue, Number 4 |
| 1999 -- Volume 64 | 2007 -- Volume 72 |
| | Winter Issue, Number 1 |
| | Spring Issue, Number 2 |
| | Summer Issue, Number 3 |
| | Fall Issue, Number 4 |
| 2000 -- Volume 65 | 2008 -- Volume 73 |
| | |
| 2001 -- Volume 66 | 2009 -- Volume 74 |
| Combined Issue | |
| 2002 -- Volume 67 | 2010 -- Volume 75 |
| | W-S Combined Issuee |
| | Summer Issue, Number 3 |
| | Fall Issue, Number 4 |
| Fall Issue, Number 4 | 2011 -- Volume 76 |
| 2003 -- Volume 68 | Winter Issue, Number 1 |
| Winter Issue, Number 1 | Spring Issue, Number 2 |
| | Summer Issue, Number 3 |
| 2004 -- Volume 69 | Fall Issue, Number 4 |
| | 2012 -- Volume 77 |
| | Winter Issue, Number 1 |
| | Spring Issue, Number 2 |
| | |